Overview
Description
The RPi Camera FMC (FPGA Mezzanine Card) is an add-on/expansion board for FPGA and SoC based development boards. The mezzanine card enables the connection of 4x Raspberry Pi compatible cameras to the carrier development board.
Top view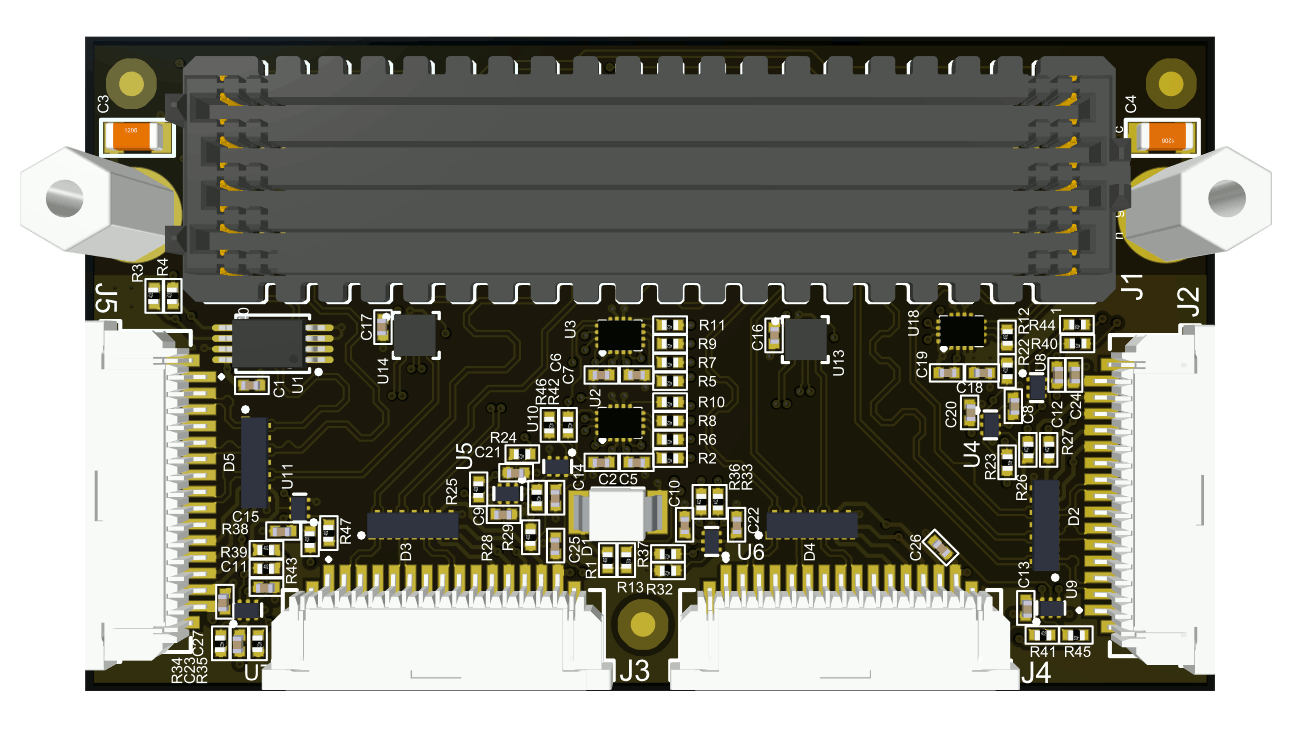 Bottom view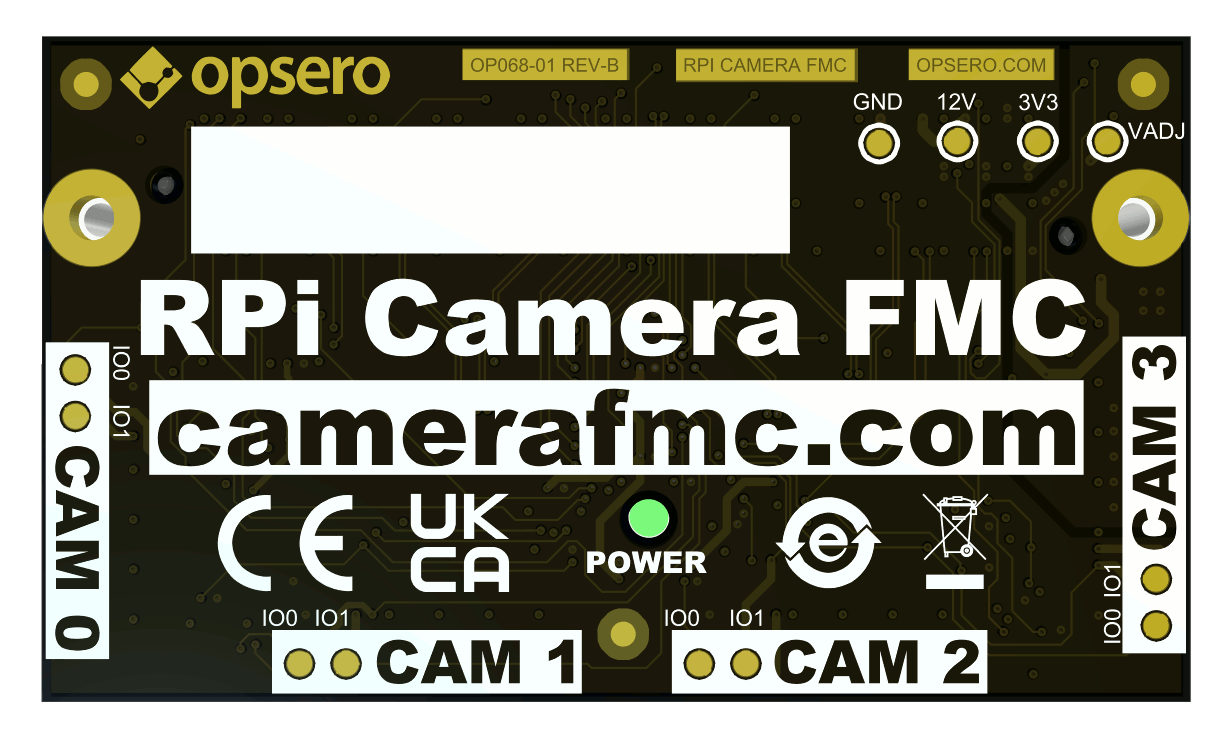 Application example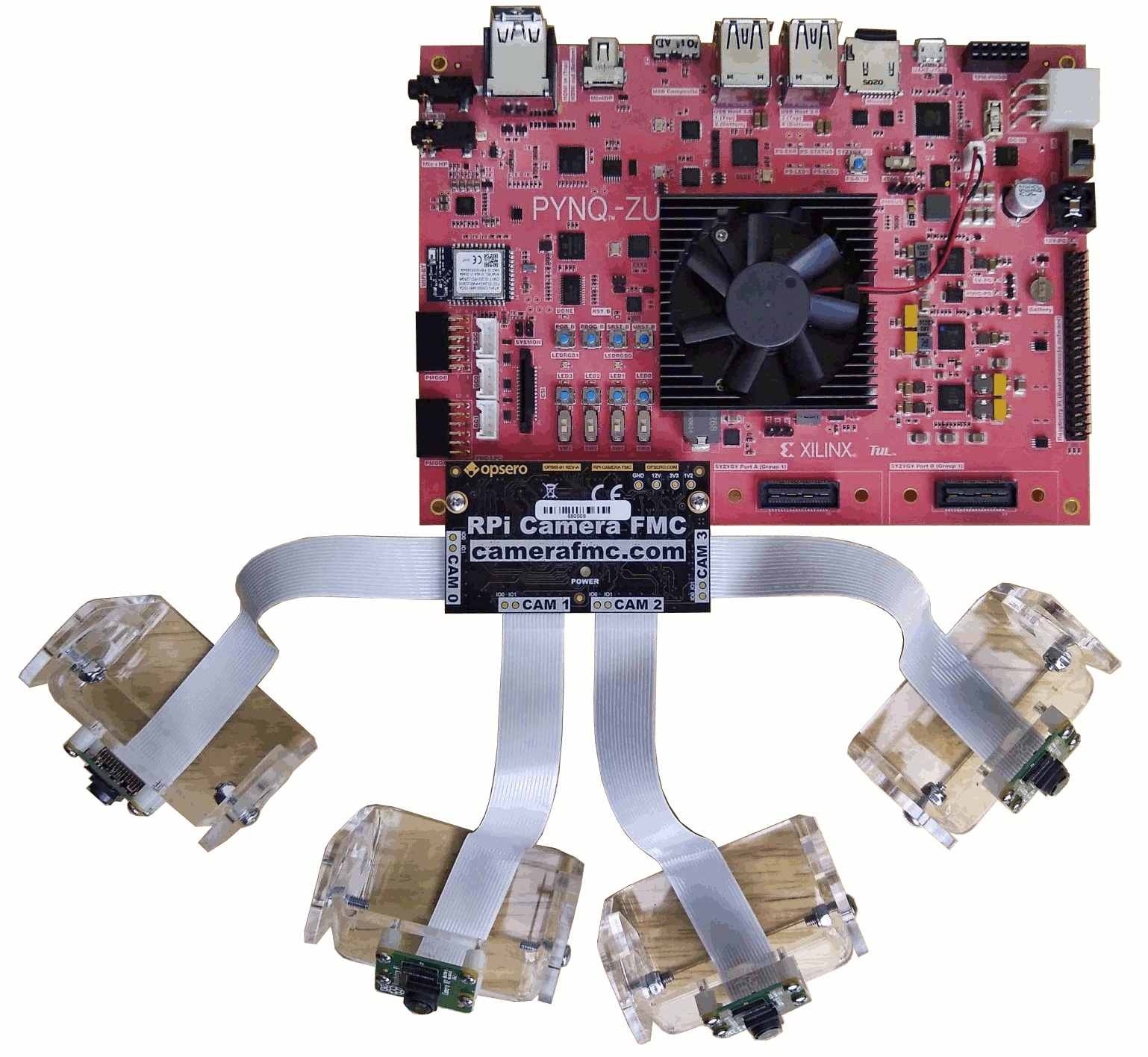 Features
Supported development boards
The following development boards are currently supported.
More information on compatibility with the RPi Camera FMC can be found in the compatible boards section.
Supported cameras
The RPi Camera FMC is designed to support all cameras with the standard 15-pin Raspberry Pi camera interface. See the example designs for information on the specific cameras for which we currently have software support.
Ordering
The RPi Camera FMC can be ordered from the vendors listed below. The links under the part number column will take you to the corresponding order page.
| Vendor | Part name | Part number |
| --- | --- | --- |
| Opsero | RPi Camera FMC | OP068 |
| Digikey | RPi Camera FMC | OP068 |
Included with the RPi Camera FMC are 2x machine screws for fixing the mezzanine card to the carrier board.